Get your free
e-commerce

scraping guide

This free ebook is packed full of tips for scraping e-commerce websites. Find out why your business needs better data and how to get it.

Enter your email address below and we'll send you a free copy.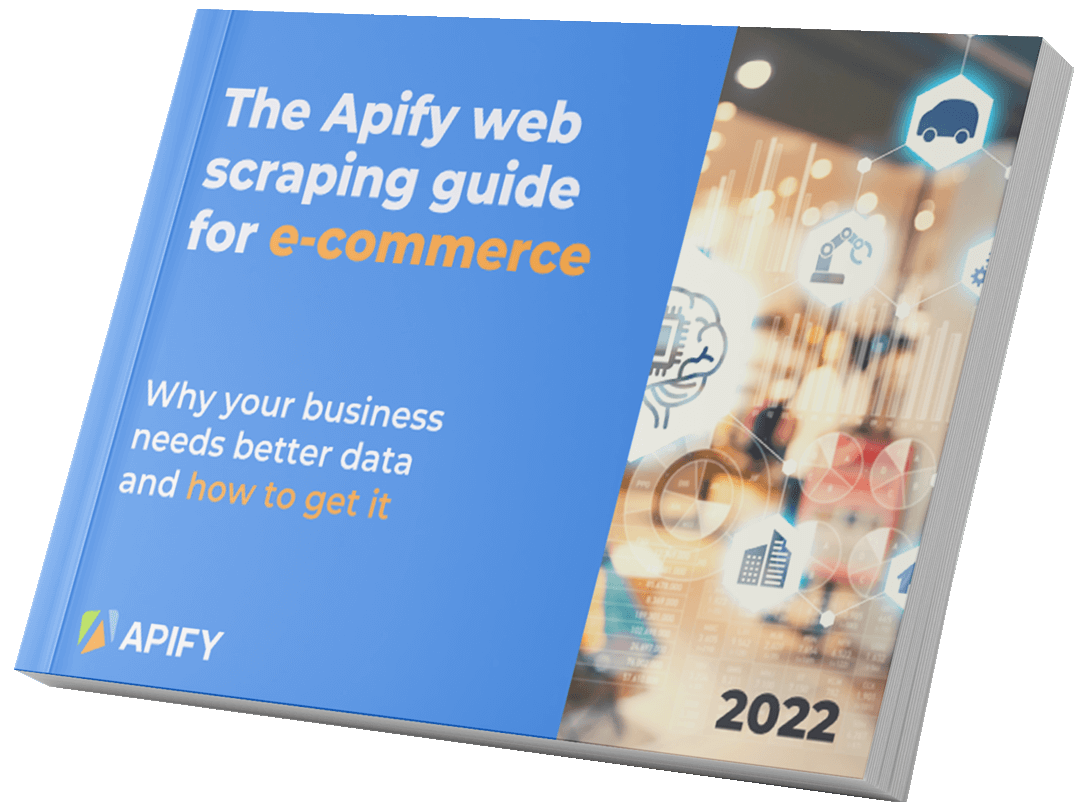 Use web scraping to extract data from any website
Find out how to get better data for your business
Our comprehensive guide will show you how to extract data at scale and make use of data scraping for multiple use cases.
Learn about the legality of web scraping and how to keep your web scraping ethical.
Discover a range of powerful ready-to-use scrapers to try for free.
Find out how web scraping can give you insights into:
🔵 price monitoring
🔵 product tracking
🔵 market research
🔵 brand sentiment